Red Sea Group Marine Services
Our Company
Profile
Who we are

Red Sea Group is a leading provider of marine services with a strong reputation for delivering high-quality solutions to clients in the marine industry.
We are a dynamic and innovative marine services provider with a strong track record of delivering high-quality solutions to clients in the marine industry. Founded in 1989, the company has grown to become a trusted partner for clients across the globe.
With a focus on safety, efficiency, and sustainability, Red Sea Group is committed to delivering the best possible solutions to clients. The company's team of professionals includes highly skilled engineers, technicians, and crew members who are dedicated to providing exceptional service and support.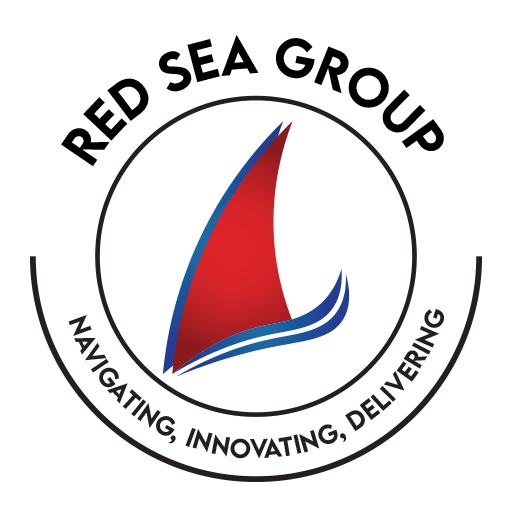 Expertise
With years of experience in the industry, Red Sea Group has developed a wealth of expertise in all aspects of marine services. The company's team of experts has the knowledge and skills necessary to tackle even the most complex challenges, from managing large fleets to providing offshore support in harsh environments.
Commitment to Quality
Red Sea Group is committed to providing clients with the highest quality services. The company's commitment to quality is reflected in its rigorous safety standards, its use of the latest technology and equipment, and its focus on continuous improvement. Red Sea Group is ISO 9001:2015 certified, demonstrating its commitment to quality management and customer satisfaction.
Global Reach
Red Sea Group operates globally, with a presence in key locations across the world. The company's international network allows it to provide clients with comprehensive marine services and support wherever they are located. Red Sea Group is committed to building long-term relationships with clients and partners, and to working collaboratively to achieve shared goals.
CEO Word
Welcome !
As the CEO of Red Sea Group, I find the challenges in the marine services field to be truly inspiring. Our industry is constantly evolving, and we are required to adapt to new technologies, regulations, and environmental factors. The marine services field is unique in the sense that it requires a deep understanding of the marine environment, and the ability to design and execute projects that can withstand the harsh conditions of the sea. This requires us to think creatively, work collaboratively, and strive for excellence in everything we do.
One of the biggest challenges we face in the marine services field is the need to constantly innovate and embrace new technologies. From autonomous vessels to 3D printing, the marine services field is rapidly evolving, and we must stay ahead of the curve to remain competitive. This requires us to invest in research and development, and to be open to new ideas and approaches.
Despite these challenges, I believe that the marine services field offers tremendous opportunities for growth and innovation. At Red Sea Group, we are committed to delivering exceptional services that meet and exceed our clients' expectations. We are constantly pushing ourselves to think outside the box, and to find new and innovative solutions to the challenges we face. Ultimately, it is our passion for the marine services field that drives us forward, and motivates us to be the best we can be.
Ayman Abdel Naby